PCB's
I have investigated the possibility to make available all the PCB's of the HF down conversion receiver as presented so far on these web pages. It is possible to manufacture high quality PCB's at a reasonable price.
The frontend PCB-set is made from a panel that consists of the following 15 PCB's:
1x BPF motherboard. (250x160mm)
1x I2C BPF daughter board. (160x50mm)
1x Attenuator BPF daughter board. (160x50mm)
5x BPF daughter board for 3 T94 toroids. (160M, 80M, 40M, 30M, 20M) (160x50mm)
4x BPF daughter board for 4 T80 toroids. (17M, 15M, 12M, 10M) (160x50mm)
1x BPF daughter board for 5 T50 toroids. (6M) (160x50mm)
1x 9MHz notch BPF daughter board. (160x50mm)
1x Dual roofing filter + FSA3157 mixer frontend board. (160x100mm)
The backend PCB-set is made from a panel that consists of the following 7 PCB's:
1x Selectivity Board. (160x100mm)
1x Variable Gain Board. (160x100mm)
1x Detector Board. (160x100mm)
1x Audio Board. (160x100mm)
1x Switcher Main Board. (160x100mm)
1x Switcher Connector Board. (160x38mm)
1x Rectifier Boards. (160x100mm)
These boards will have the following features:
Standard FR4, 1.6mm epoxy with 35u copper.
Double sided.
Plated through holes.
Surface HAL lead-free.
Green solder mask both sides.
No silk screen.
The boards are milled out from the panel. This includes extra milling where SMA edge connectors are mounted.
I have decided to not use a silk screen. The density of small SMD components is such that the silkscreen will be only of limited use. Instead of a silkscreen, detailed pictures of the component side of the PCB's will be supplied through this web site in PDF format.
The production layouts have been slightly improved over the version that can be home made that is available in PDF format on this web site. Especially the placement and size of VIAs has been improved.
QT-Quartz
Together with the boards, I can supply the QT crystals which are needed to obtain the high intercept, and which are more affordable when ordered with quantity!
At a quantity over 500, the QT crystals become affordable. The factory lead time is about 5 weeks.
BPF Box Enclosure
The complete BPF motherboard + daughterboard assembly should preferably be mounted inside an RF-tight enclosure. The box needed is roughly 250x160x70mm which is not a standard available size. Therefore the tin box shown in the pictures on this web site was hand crafted with primitive tools from 0.5mm tin plated metal..., which is doable, but not easy.
A properly manufactured tin box including the punched holes for the connectors can be made if at least 25 are needed! The factory lead time is about 2-3 weeks.
The other boards must also be mounted in an RF-tight enclosure. The board size of these boards is a Euro-card, so a standard 160x100x30mm tin box is ideal and most of you should have no problems acquiring that enclosure. However if you would like to obtain this box also with this group buy, just let me know and I can have it produced on the same production line as the BPF box.
Shipment
The price of shipment depends on the country of destination and the weight of the package.
The total weight of the package is 1.6Kg for 1x frontend boards + 1x crystals + 1x bpf-box + 1x frontend-box. Above 2Kg the prices go up. So there is no difference in shipping price if only boards or only crystals are ordered. It is all in the same rate up to 2Kg. When the backend boards are also ordered the shipping price will go up as the weight will exceed 2kg. In some cases it will be economically interesting to combine shipments to a single address per country!
Payment
I accept payment through PayPal, allthough sometimes PayPal is a bit problematic when it applies its undisclosed "rules" and temporarily blocks my account when too much money is received in a relatively small time window, which is sometimes inevitable with the practise of groupbuys! PayPal is not a non-profit organization and I will have to charge you the fee that they charge me! Within the EU the PayPal fee is 3.4%, outside the EU it is 3.9%
Payment through electronic bank transaction is also possible. I will supply my IBAN and BIC when needed. All transfer cost should be made by you. Within Europe there are no costs involved anymore!
Last options are cash money through registered post or when picked up at my home.
Process
The following steps will be taken during this group-buy:
When the orders for boards, crystals, boxes are placed I will send out (PayPal) payment requests.
After reception of payment I will send out the parcel. Lead time is at least 5 weeks from step 2 and determined by QT quartz.
If you have any questions, please let me know!
73's
Martein
PA3AKE

October 1, 2011
---
The metal work is shown below. The frontend box together with a eurocard frontend box: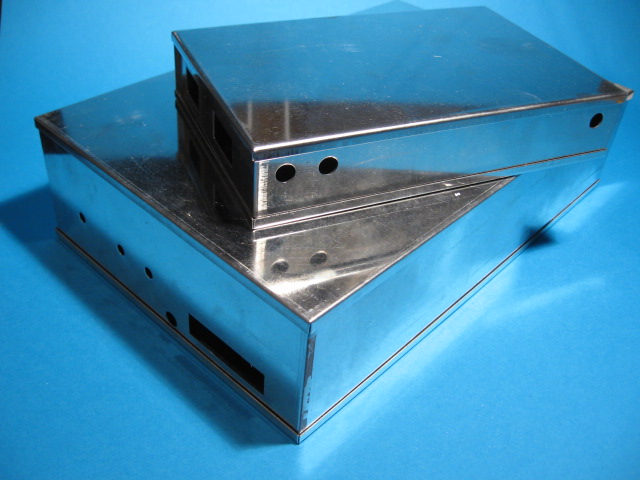 QT quartz: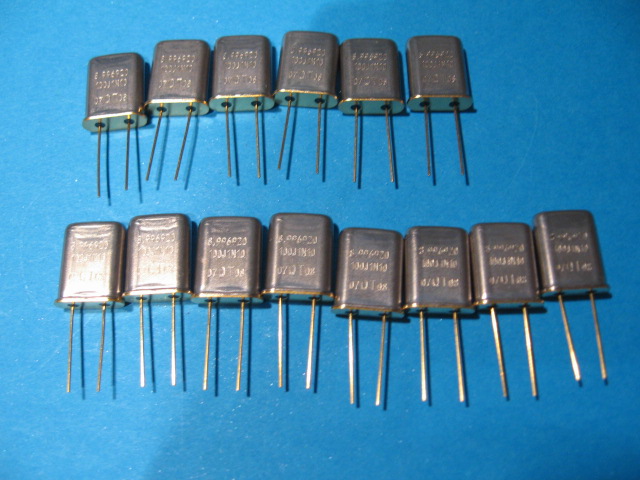 The Frontend Mother Board bottom side: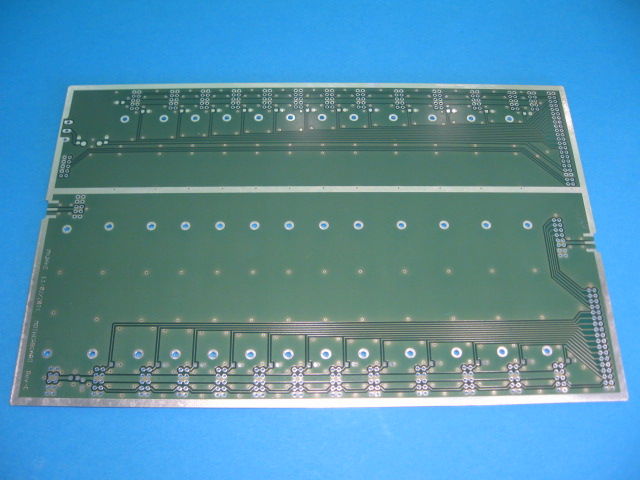 The 3 toroid T94 daughter board together with notch filter daughter board: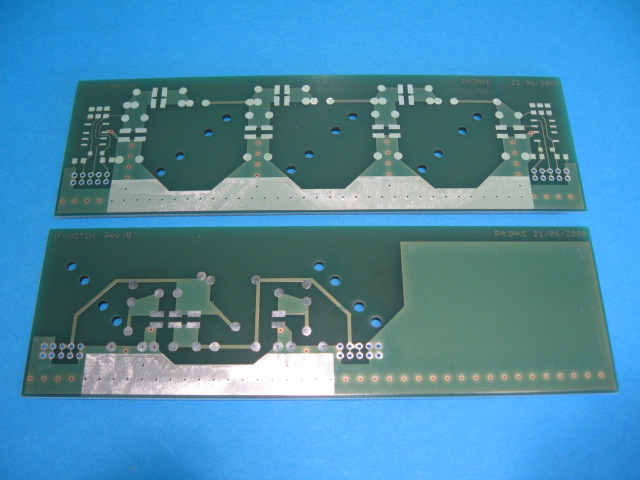 The 4 toroid T80 and 5 toroid T50 daughter boards: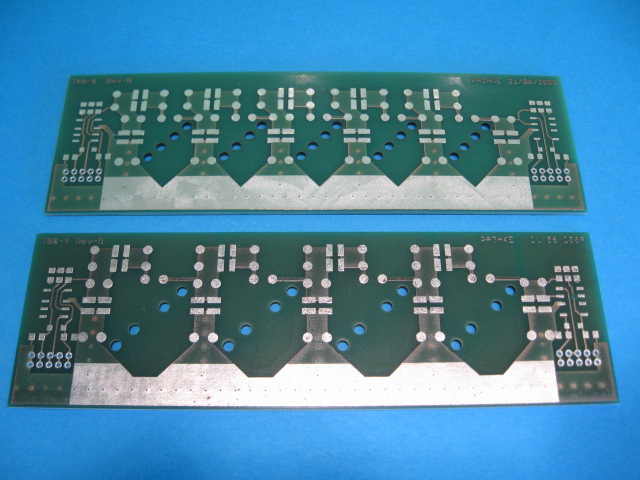 The I2C control and Attenuator daughter boards: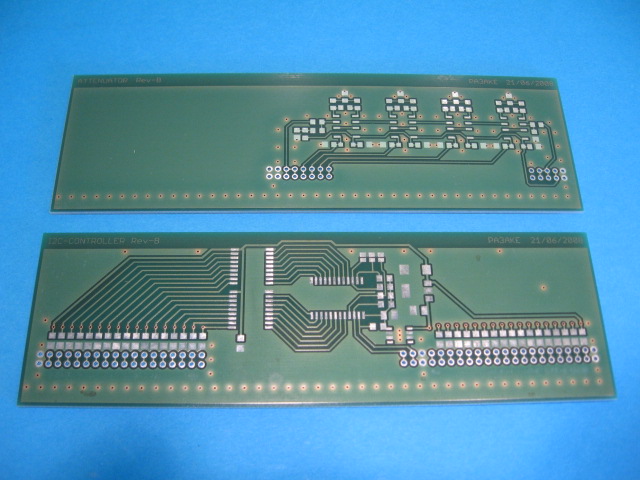 The Frontend Board: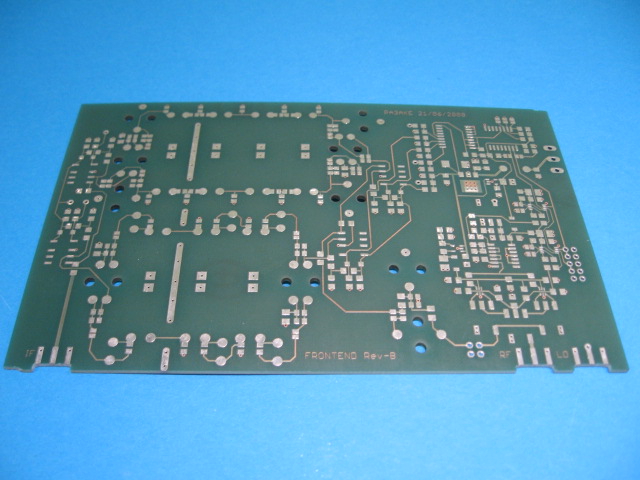 The Selectivity Board: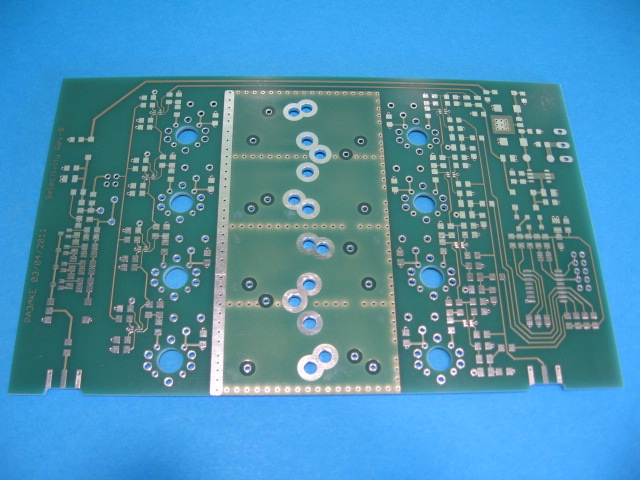 The Variable Gain Board: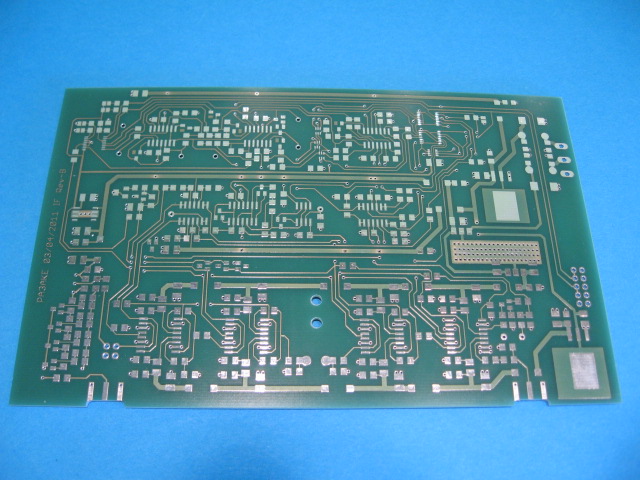 The Detector Board: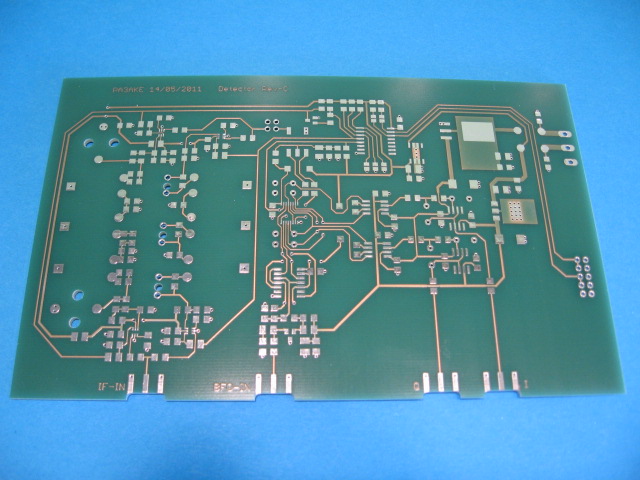 The Audio Board: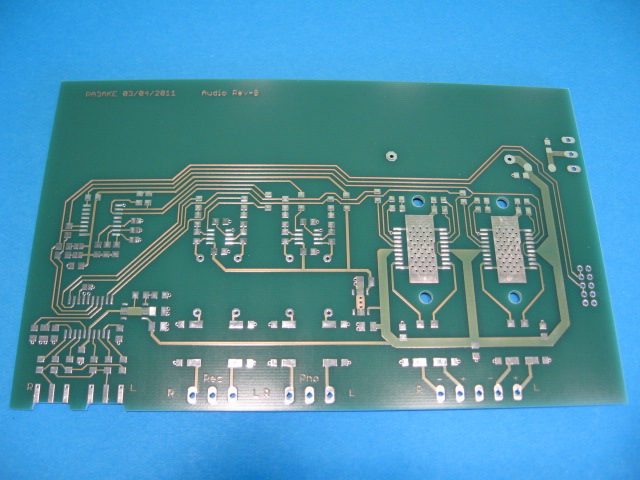 The Switcher Main Board: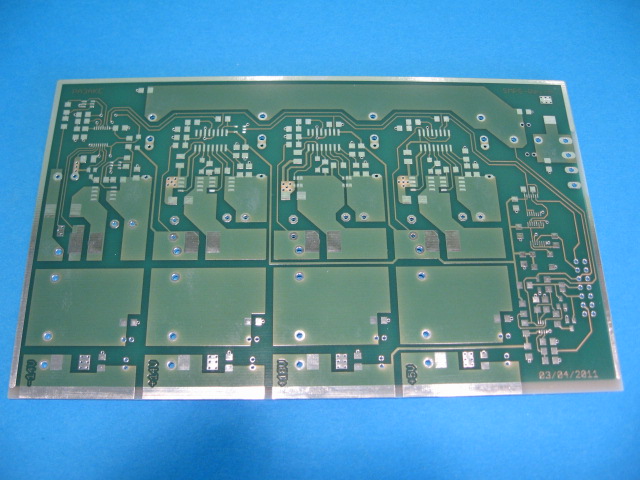 The Switcher Connector Board: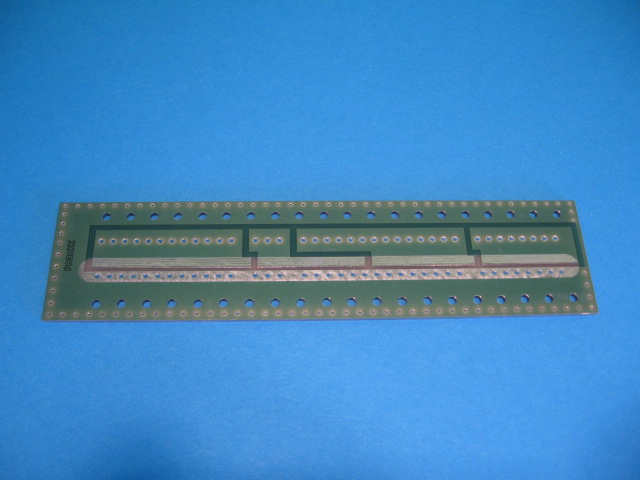 The Rectifier Boards: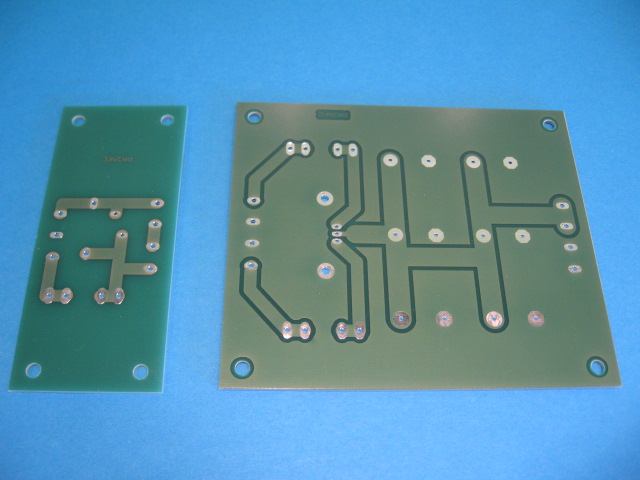 ---
Important
The frontend as presented on this web site is not fully "plug-and-play" compatible with the CDG2000. The switchable SSB + CW roofing filters and the 2 mixer DAC controls are obviously not supported by the original CDG2000 firmware and most other I2C details are different also at the bit level. Apart from those firmware issues the signal path is fully compatible with CDG2000. However note that a Transmit/Receive relay which is mounted on the original CDG2000 frontend board is not present in this design at that location.

In order to succesfully build the published boards some experience with soldering SMD components is required. Builders should be comfortable to solder rather tiny SC70-6 (2.0x1.25mm, 0.65mm pitch) and MSOP-8 (3.0x3.0mm, 0.65mm pitch) packages. In some cases also 0.50mm pitch parts are used.

In order to properly align/tune the BPF filters and the CW roofing filter it is highly recommended that at least a single detector N2PK VNA is available or any other scalar analyser (spectrum analyzer with tracking generator) covering the HF range into low VHF. For getting the many toroid inductors roughly on to target I do highly recommend AADE's LC meter IIB or any other rather accurate low cost easy to operate L/C measurement system.
---
Groupbuy October 2008 (closed)
---